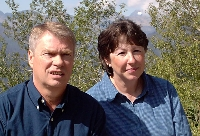 Hello, my name is Robert Traphagan, my wife Joan and I are glad you're here. Just like you, I was born a hot rod nut. My earliest memories are of me standing next to my Dad on the front seat (car seats weren't invented yet) and him asking me the make and model of the cars we met on the gravel highway! I began working on/selling cars before I was legal to drive, doing engine swaps, changing transmissions and doing amateur custom bodywork. When I turned 16 (in 1969) my dad surprised me with my first muscle car; a 1967 Ford Fairlane GT with a 390 and a 4-speed. My next muscle car was a 1969 Dodge Charger 500 with a 426 Hemi (Yeah, I wish I still had it). Over my 30 year marriage to my sainted wife, I drug her around to all the hot rod shows, muscle car museums, and scrap yards she could take, and she never complained! I have 2 sons (each with their own muscle car) and 1 hot rod daughter.
Please look around, and let me know what you think, whether it's a complement or a criticism.
Thank you very much!
Like most of us I went to college, met a beautiful girl, got married, started a career, had children, etc. My passion for hot rods and muscle cars had to be put on hold. I started my Boat Dealership in 1982; which I still operate, but the fire for hot rods and muscle cars began to grow again. I want to help people like me, who like to work on their cars, but just need a little info and a place to start.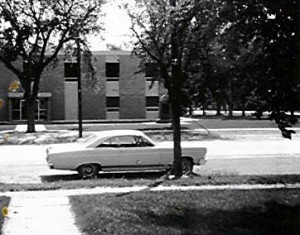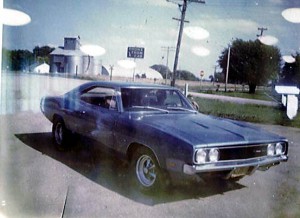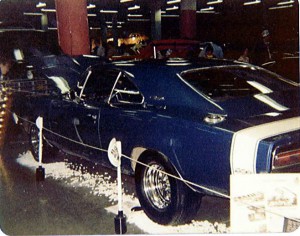 My first "good" muscle car. 1967 Ford Fairlane GT.

A picture of my 1969 Dodge Charger circa 1970 or '71. A true American Muscle Car.

The last picture of my beloved Dodge Charger, circa 1979.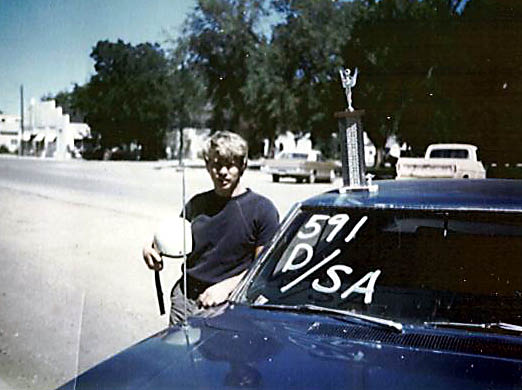 Who is that young man touching
my
muscle car???
I specialize in hot rods, chassis, performance engines, and restoration parts for 60's and 70's Muscle Cars. If you are an enthusiast of late model Mustangs (1979 to current) check out
American Muscle
where you can find
Mustang Brake Kits
at the lowest price!
I offer all kinds of discount parts for Hot Rods & Muscle Cars from Russ No More, Speedway, Motorstate and more. You'll find Custom Wheels from Cragar, Weld, Boze, American Racing and other manufacturers for all kinds of applications, hot rod parts like fiberglass bodies, kits, axles and suspensions, interior products, roadster headers and more are available for T-Buckets, Model A Ford, 32 Ford, and 33-34 Ford cars and trucks. A complete selection of muscle car parts for the classic Camaro and Firebird, Chevelle, Oldsmobile 442, Buick GS, Nova, Mustang, and of course, Mopar From Goodmark Industries, Sherman & Associates, Legendary Interior and more. I am adding new parts for hot rods and muscle cars, so for whatever you need, contact me, chances are I have it, can get it, or know where you can find it. Custom hot rod and muscle car parts orders are no problem.
If you have a hot rod or muscle car part that you feel would be of value to our customers and would like us to consider for inclusion in our on-line catalog, please feel free to contact me.